Comfort Heal Heating Pad
30*60 Cm
Italian Design, PVC Material with super soft fleece cover using Moist or Dry Heat
Multi-Purpose Electric Heating Pad
Sooth with Ultra Heat technology
Your strained muscles will recover faster if you use the Comfort Heal therapeutic heating pad. This large electric heat wrap helps increase blood flow to sore areas for muscle relaxation and faster healing, reduce inflammation and painful cramps. Just place it over your sore legs, wrap it around your stiff neck or throw it over your shoulder or back and let the heat penetrate your muscles within seconds.

Specially designed for Rheumatism sufferers
Get rid of arthritis pain and muscle soreness in seconds. Comfort Heal electric heating pad treats pain effectively by directing a stream of heat towards the place that hurts.
Want to get rid of your back pain or unbearable cramps?
It's a pleasant muscle relaxation that will make the pain go away.

Over Heating Protection with 3 heat settings
Every muscle needs a special treatment. That's why our 30 x 60 cm heat therapy wrap has 3 different heat settings: low, medium and high temperature. You can also personalize your heat therapy even more by choosing to have a dry or a moist heating session for optimal relaxation and faster results.
Comfortable to use and easy care
Easy and absolutely safe to use. Use the easy one-button controller and start a heating therapy while watching a movie. King size 30 x 60 cm with Extra long cord 215 cm lets you relax wherever you want.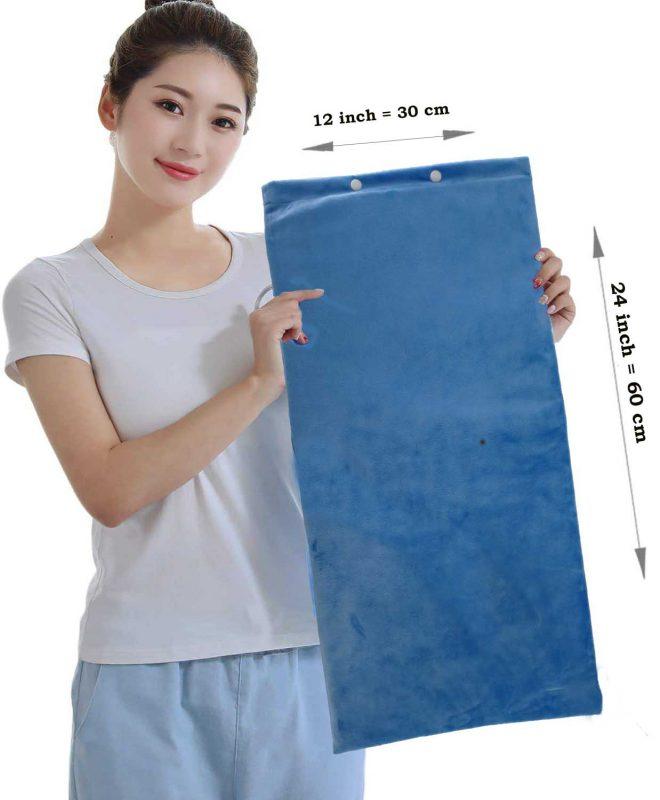 Product Specification:
AC 220v,50w.

Cord length 215cm.